Fire Fighting Systems
You are here :
Fire Fighting Systems
We are Manufacturing Fire Fighting Equipments, Automatic Fire Suppression, Flooding System, Emergency Equipments, Portable Eye Wash Station, Smoke Exhaust Blower, Welding Curtains, Emergency Evacuation Plan from Pune, Maharashtra, India.
Flametrace Auto Suppression System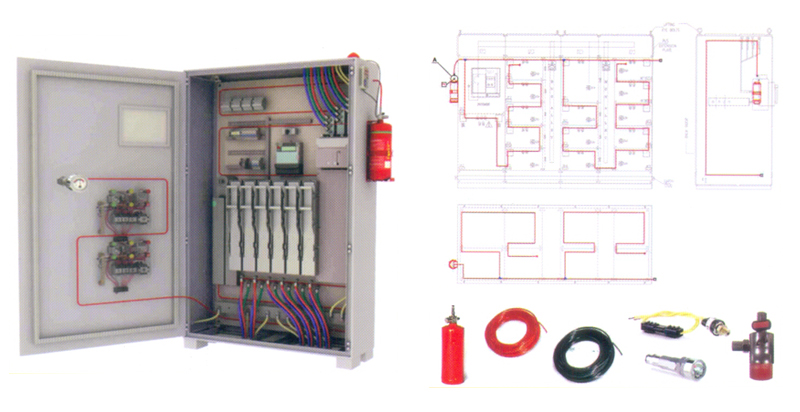 - Suppresses a fire in seconds, reducing equipment damage and downtime.

- Easy to install in any new or existing server rack or closet and requires no power to operate.

- Clean suppression agents require no post-discharge clean-up.

- Will not harm people, equipment or the environment.

- System options expand peripheral capabilities.

- Clean agents will not harm electronic equipment or magnetic media and also used on energized equipment.